How to Order a Repeat Prescription
Repeat prescriptions have to be approved by the doctor and take at least 48 hours to be approved from the time the request is submitted. 
Order online 
You can order your prescriptions online with Patient Access, the NHS App or our online order form. Patient Access and the NHS App are available to ALL our registered patients.This is the quickest and easiest way for you to order your prescriptions. All repeat medications are stored so you simply have to tick a box to request the medication you need.
The  NHS App  is downloadable online and you won't need to visit the practice to get set up. Just click on the link below and follow the instructions. For Patient Access you will need to complete forms and return them in person to the practice so that we can verify your identity. Again, click on the link below for further details. 
Have a query?
If you have any queries regarding either of the above, please speak to a member of our reception team and they will be happy to help.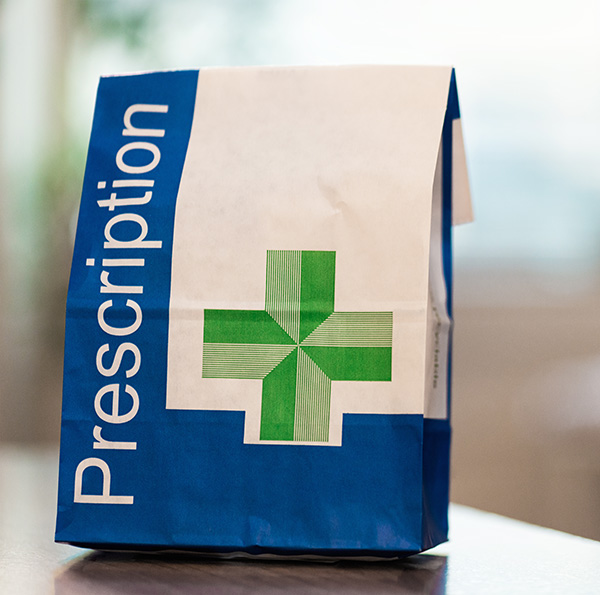 Other ways to order
Use the tear-off slip to re-order by post.
Fill in a prescription request slip which you can get from the reception.
Send a stamped addressed envelope for the postal request.  Please allow longer for these to be returned you.
Make an appointment with the Doctor (or Nurse if appropriate) when your review is indicated.
If you run short of medication unexpectedly, your regular Pharmacist may be able to help you pending a repeat prescription being ordered in the normal way.
What is a repeat prescription?
Repeat prescriptions are medications which appear on the reverse of your prescription which your doctor would like you to continue on a regular basis.
Repeat prescriptions will be ready in 48 working hours from your request. Please note if your prescription request is NOT on your repeat prescription your request will take longer to process and the doctor may wish to speak with you. Delays may also occur if your medication request is different from what your doctor has prescribed for you
We will return your prescription to you by post if a stamped addressed envelope is provided.
Many chemists offer a delivery and collection service. Speak to your preferred chemist directly for details. This means that you do not have to come to the surgery to collect your prescription and then take it to a chemist.