How to Make, Check and Cancel an Appointment 
Our new appointment system is designed to make sure we direct patients to the most appropriate person within our team. We have trained our reception team to ask you for an outline of your problem to help direct you to the best person and appointment for you.
You can make, check and cancel appointments in any of the following ways:
In person at the practice
By telephoning our reception team during practice hours
Online via Patient Access or the NHS App
We will send an appointment reminder by text to your mobile phone one day before your appointment.
Please note that appointments cannot be booked via email. 
Patients can access urgent appointments each day for problems requiring immediate treatment. Our urgent care clinic is run by our experienced paramedic practitioner and nursing staff, with GPs available for more complex problems. If demand is high, we may ask our duty doctor to call you back to find out some more information so that we can help. We cannot give you an exact time for this call so please make sure you are available.
Routine appointments are available online or by calling reception. Again, you will be asked for an outline of your problem so that we can book you with the right person in the right time frame. As you will be aware, NHS general practice is coping with ever growing demand and to respond to this we are growing our team. It may be that you are offered a different sort of appointment than you have been used to, but we will always ensure that the clinician you see has the appropriate training and supervision to deal with your problem.
Please note, if you are late for your appointment and the doctor or practitioners clinic is full, you will be asked to book another appointment; you will only be seen at the end of the surgery in exceptional circumstances.
Try the NHS App
If you're a patient at our practice you can now use the new NHS App, a simple and secure way to access a range of NHS services on your smartphone or tablet.You can use the NHS App to check your symptoms and get instant advice, book appointments, order repeat prescriptions, view your GP medical record and more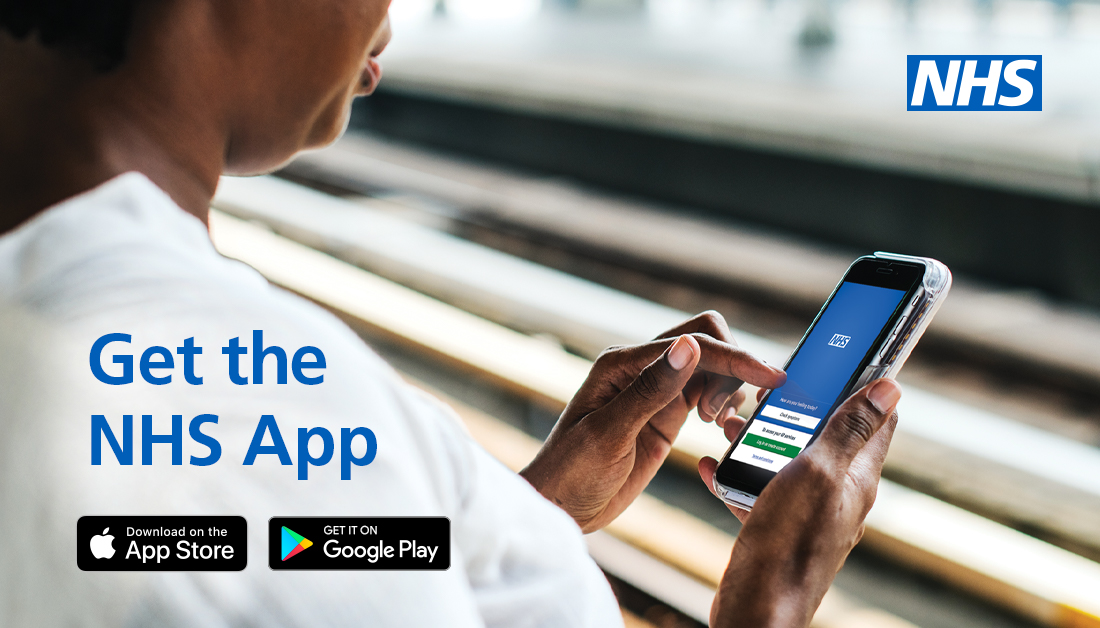 INDEX - Appointments
Who Do I See?